A Training Matrix (or training chart as they are sometimes called) is a tool that can be used to track training and skill levels within an organization.
A training matrix has a variety of uses from supporting gap analysis between required and actual knowledge levels and also tracking competency levels. When used as a visual management tool, the matrix can identify, at a glance, individual skill levels and weaknesses within the department or work cell. Training Matrix are also really useful to identify champions or knowledge centres within departments this can help highlight over reliance on certain individuals and can help you develop an action plan to reach an ideal skill level across the whole team.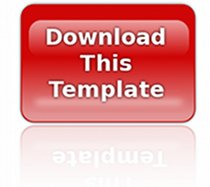 Cross training matrix
A cross training matrix is similar to a standard training matrix – these are often used in manufacturing environments where a team is expected to be cross trained and competent in each work step.
Creating a training chart
Here's our guide to producing a training matrix template in Excel – you can use other software to document this if you like, a word processing application will do the job just fine.
Watch the video!
1/ Select the department that you will create the training matrix for and obtain a list of the employees that work within it.
2/ Consider whether you need to split the individuals within the matrix into teams or groups to mirror the organizational structure
3/ List all the skill requirements that are needed for the roles (Ideally you could refer to your process documents to ensure you capture the requirements).
4/ Annotate the chart to show where training and skill levels are adequate (note you might track both training and competency – this can help determine staffing arrangements and continuous training requirements)
5/ Display the training matrix within the department and utilize as a visual management aide.


Comments