One of the things that tend to occur many times is that people use the terms Kanban and Scrum as if they were the same. However, in case you don't know, both Kanban and Scrum are two Agile methodologies. So, in order to choose the right one for you, then you need to understand Kanban vs Scrum vs Agile differences and similarities. 
Lear more about creating value.
What Is Kanban?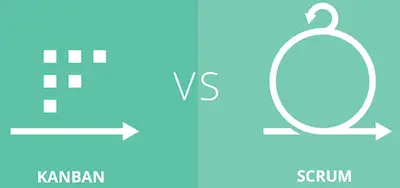 Simply put, Kanban is a tool that is used to organize work to improve efficiency. Kanban encourages work to be broken down into manageable chunks and uses a board to visualize the work in progress through the workflow. 
Notice that the Kanban limits the amount of work allowed in any on condition. 
What is a two bin Kanban system?
What Is Scrum?
Scrum is another tool that you can use to organize work into small and manageable pieces that can be completed by a cross-functional team within a prescribed time period (called a sprint, generally 2-4 weeks long). To plan, organize, administer, and optimize this process, Scrum relies on at least three prescribed roles: the Product Owner (responsible for initial planning, prioritizing, and communication with the rest of the company), the Scrum Master (responsible for overseeing the process during each sprint), and the Team Members (responsible to carry out the purpose of each sprint, such as producing software code.) 
Notice that scrum also uses a board to visually represent the workflow. However, Scrum limits the amount of time allowed to accomplish a specific amount of work. 
What Is Agile?
Agile is like the umbrella that describes a project management methodology that breaks down large complex projects into smaller manageable chunks. 
As we already mentioned above, both Kanban and Scrum are two different agile project management methodologies with some differences. But they also share similarities. "Both methods use a physical board (Kanban Scrum board), or digital replication of one, where people move work between roughly three categories: 1) work [that needs to be done], 2) work that is in progress, and 3) work that has been completed."
Kanban Vs Scrum – The Differences
While we just saw the similarities that these two methodologies share, it is also true that they have some differences. 
According to Jessica D'Amato, VP of Project Management at Atlanta, GA.-based Dragon Army, the Scrum methodology breaks down the development cycle time-limited work periods, called sprints, which usually lasts for two weeks. According to her, "Project managers plan what initiatives will be done within the two-week sprints, as well as hold daily meetings (aka stand-ups) to check in with the team on how the project is moving along. Managers also use these stand-ups to demo new releases to the client prior to launch."
Discover how you can develop a value strategy for the lan enterprise.

So, we can then state that in Scrum, there are at least 3 different prescribed roles:
The Producer Owner: The one who is responsible for the initial planning, prioritization of the task, and communication. 
The Scrum Master: The one who is responsible for overseeing the process during the sprint.
Team Members: The individuals who carry out the tasks in the print. 
And if you think about Kanban vs Scrum, Kanban doesn't have such a pre-defined structured framework. In fact, "Kanban is less structured and is based on a list (aka backlog) of items to do. Kanban doesn't have a set timeframe for when items need to be done. Instead, this methodology is managed by priority of items (i.e. tickets/cards) on a Kanban Board. The board has different columns which let managers know the status of an item being worked on, including to-do's, in-progress and complete tasks."
And in case this wasn't enough to set the Kanban vs Scrum difference, we can also take a look at what Joe Garner, Project Manager at Teterboro, NJ.-based Computer Design & Integration LLC, said about Kanban: "Kanban is a method to manage the creation of products with the vision of continual delivery while not oversubscribing development teams. Kanban is meant to be an enhancement to existing organizational processes for continued improvement while not totally changing organization's existing systems."
Kanban: Pros & Cons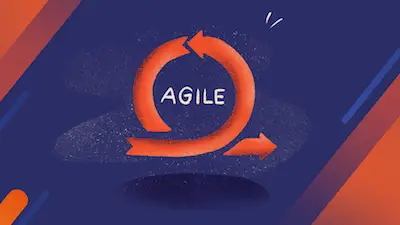 When you are looking to establish the difference between Kanban vs Scrum jira, then it is important to keep in mind that Kanban tends to be a model that presents change through additional improvements. This process delivers a clear vision of what you are doing right now. So, you can easily understand the importance of the Kanban Board displaying the workflow bit also optimizing tasks between different teams. 
However, there are some cons as well. The truth is that the implementation of such framework can also lead to poorer productivity. After all, Kanban isn't focused on either cross-functional teams or doesn't use sprints. And you know that time is crucial for businesses. 
Check out the 4 components of an effective process map.  [ http://valuestreamguru.com/4-components-of-an-effective-process-map/ ]

Scrum: Pros & Cons
One of the best pros of using Scrum is the fact that this methodology can provide high transparency and visibility of projects. So, it will be easier to accommodate changes. Besides, it is also important to notice that Scrum can help define roles as well as promote better collaboration. Therefore, when you use this methodology, you can actually get a project completed much faster. 
On the downside, when you use Scrum, you will need to breakdown complicated tasks into smaller chunks. But this can lead to poorly defined tasks. In the worst-case scenario, this can even lead to a point where project requirement increases due to lack of direction. 
Agile: Pros & Cons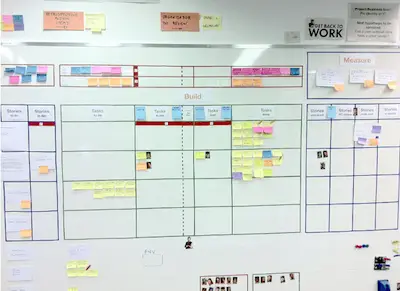 Simply put, Agile focuses on the fact that there are ever-changing business requirements and needs to create a product to be consumed and shipped in smaller releasable units. With this in mind, this methodology focuses on strong teamwork, accountability, and transparency. 
However, the main problem with Agile is the fact that while it adds room and flexibility for continuous improvement, this can have a negative impact on the final product quality and even on the delivery dates. 
Bottom Line
When you are looking to choose the best methodology for your organization, the best thing you can do is start with the Agile framework first. Then, as you look at your business requirements, you will be able to better decide which one works best for you. 
Comments