With businesses growing more competitive every day, it is important that business owners can keep up with customer demand and expectations as well as development teams need not only to work faster and be more efficient. After all, development teams need to be able to satisfy what customers demand.
Looking to improve your business?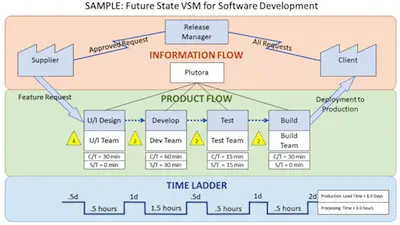 And this is why you need a software for value stream mapping. The truth is that with a software for value stream mapping, you will be able to identify and better coordinate all impacted operational teams and process segments that are crucial to the development process.
Benefits Of Using Software For Value Stream Mapping
There are no questions that using software for value stream mapping can help your business tremendously.
One of the main benefits is the fact that you and your employees will better understand the voice of the customer. The truth is that when you use such software, you will be able to identify what the customer is asking, what he values, what he needs, and how to achieve it the most efficiently.
These are the 4 components of an effective process map. 
More than this, you will notice that both leaders, stakeholders, and team members will have a unified view that allows your business to gain a more holistic understanding of the overall process as well as their respective roles and contributions to the finished product.
When this occurs, they will be able to see their individual contributions as more significant, essential, and valued to the product delivery process. When you don't use software for value stream mapping, your staff tends to lose the overall perspective of long-term goals as well as the value of their respective roles.
Check out the best process mapping tools you can use. 
One of the things that it is important to keep in mind is that while you may be using software for value stream mapping, there will always be some changes for given segments of the process. These may vary depending on who shows up to work, their workload, their mood, among other factors. But while this happens, there is still a holistic view of the entire process.
This ends up resulting in improved processes and a better understanding. So, ultimately, you will see a reduction in firefighting issues which could prevent accurate plan schedules and product delivery.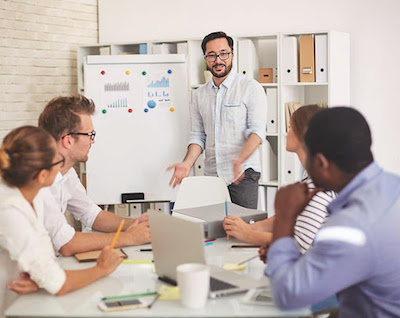 Learn more about process mapping.
It is also important to notice that using software for value stream mapping is the most efficient way that you have to record the current state of things.
Ultimately, everyone benefits from software for value stream mapping. However, you should keep in mind that when you are creating a value stream mapping, you need to know the key objectives as well as the people who need to be present to ensure they are met. Notice that if the value stream mapping incorporates strategic changes, it needs to be made up of the appropriate level of leadership. On the other hand, if your objective is more tactical, you'll need to have the appropriate team members who can execute those types of tactical changes.
Comments