What Is Process Mapping?
Answering the question What is process mapping? is not always easy. Process mapping is an analytical tool that allows you to improve your business. Simply put, on a first stage, you look at your business operation and you start to visualize the interactions, inputs, the parties involved and the deliverables that are present both in the operation and decision-making sectors. On a second stage, by looking at your visualizations, you'll be able to identify disjoints, process inefficiencies, and opportunities to improve.
So, far, you probably can't see any complexity to the answer What is process mapping?. However, the process mapping effectiveness depends on your observation and writing experience. If you have no prior experience on mapping processing, you should consider handling this task to some professional who can help you.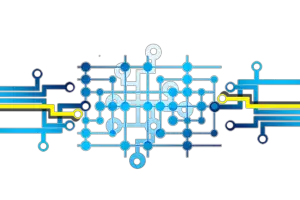 The main goal of process mapping is to improve the business efficiency. So, when you're process mapping, you'll usually need to look at process maps, also known as flowcharts, process charts, functional flowcharts, workflow diagrams, process models, or process flow diagram. These maps describe in detail all the events that produce an end result. So, you'll be able to see everyone who is involved in the process, what is involved, what is used. It will also show you certain areas that there's a need to improve. When analyzing the process maps, the whole team should brainstorm ideas for possible improvements. With their insight into the process and with the aid of the visualization of the process maps, the communication will flow and it's the best way to get ideas for improvements.
What Are The Benefits Of Process Mapping?
Process mapping is an easy way to visualize what's happening within your business to spot waste, build understanding, and improving the entire process to make it more efficient. Here are the main benefits of process mapping:
#1: Use Process Maps Or Flowcharts:
Process maps or flowcharts can be used for a variety of things:
– analyze how you can improve a process
– a better understanding of the process
– show everyone how the process is done
– increase the communication between the different people involved in the same process
– make projects plans.
#2: Save Time And Turn Projects More Simpler:
– visualization allows a better communication of ideas, data, and information
– helps with both decision-making and problem-solving
– it's easier to identify the problems and think about possible solutions
– the visualizations are simple and easy to understand and follow
– shows the entire process, from the beginning until the end, as well as detailed sequences and connections.
Process Mapping Tools
Since the process mapping has become so popular among many different businesses, you can have a better understanding of the processes id you use a software. Despite you can create a process map using Microsoft Excel, Microsoft Word or Powerpoint, there are other process mapping tools that are more customized and usually deliver a better result.
Before you even start with the process mapping process itself, it's important that you follow some steps to make sure you'll be gathering the right data you need.
– Step #1: Identify The Problem:
The first thing you need to do is to decide which process you're going to analyze.
– Step #2: The Activities Involved:
In this step, much more than looking at all the steps the process needs to take, it's important to determine how much detail you want to include as well as who does what and when it's done.
– Step #3: The Process Boundaries:
You need to look at the process and see when or where it starts as well as when and where the process stops.
– Step #4: Determine The Sequence Steps:
Now it's time to start defining all the sequential steps of the process and include as much detail as you previously decided.
– Step #5: Use Basic Flowchart Symbols:
When you're creating your process map, you'll need to use some of the most common symbols that are recognized by almost everyone. For example, the ovals show both the beginning and the end of the process; the rectangles show some activity or operation that needs to be done; diamonds show where a decision need to be made. You will usually see 2 labeled arrows coming out of the diamond: a yes arrow and a no arrow.
– Step #6: Complete The Process Map:
When you're done, you should call for the team members, suppliers, supervisors, workers, customers, among others to help you review the process map and to help you reach a consensus. Common questions you can ask the people you're meeting up with is if any step might be missing, if everyone is following that same process, whether there is any redundant information, if the process is running as it should, among many others.
One of the most used process mapping tools is the Lucidchart. It's one of the best online mapping tools you can use because it's interface is built simply using drag and drop. You can either use their custom shapes or you can import your own.
One of the best things about the Lucidchart is the fact that you can have anyone of your team to edit it. When you're trying to brainstorm about if the process map is complete, if there's something missing, and so on, sometimes, not all people are available. However, they can simply log in and make the necessary edits and write commentaries if they want, any time they want. 
When you're considering to spotlight the waste, build understanding about your business, and streamline work, there's no better process mapping tool to help you with this task than the Lucidchart.
When you want to make your business more efficient and effective, as well as to stop waste, make sure to learn more about lean manufacturing and six sigma.
Comments